---
PHOENIX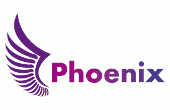 PHOENIX intends to develop a structured mobility based cooperation between 8 lot2 HEIs and 9 EU HEIs .
This cooperation network aims at supporting students from all levels (under-, Master and PhD), Potdoc and senior administrative staff to gain experiences, expertise and skills through interaction in an international environment.
Project activities:
organizing of consortium first meetings "kick off meeting" at which -all projects management panels will be identified and elected.

" Local Manageent Panel, Regional Panel, communication Panel, Steering Panel, Selection Panel, Quality Assurance Panel"-setting up selection criteria and weights for different mobility levels.
setting up communication Plan within the consortium to promote the project overall activities.
electing external evaluator to be a member in the Quality Assurance Panel.
declaring and negotiating the LMP and RMP roles and responsibilities.
negotiating financial plan of the project.

developing the project website and application form
conducting promotion campaigns targeting TG1,2,3 which includes:
organizing the mobility plan for the 1st cohort and the 2nd cohort-call for application -first selection will be made by LMP and RMP which will report to the SPScholarship award letters to selected candidates-Information letters to candidates not being selected-Information about visa procedures, insurance, travel arrangements-Preparation for outgoing undergraduate students-Learning Agreements for undergraduate, PhD and Post doc.

Welcoming activities
Distribution of grant to selected candidate-Evaluation procedures for both outgoing and incoming students
Transcript of records for Under.student

Finalizing and signing the MOU between partners
organizing and coordination consortium annual meetings
project Quality assurance activities8-project reporting- reports from the project panels to the coordinator and the Steering Panel- reports from the project coordinator to the EU.
Website: http://www.em-phoenix.eu