ICon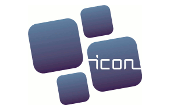 The ICon Programme - Intercontinental Academic Exchange Programme is an international mobility initiative between higher education institutions belonging to the Santander Group European Universities' Association (SGroup), a non-for-profit organization comprising universities from European countries, and their partner institutions from overseas.
The Programme aims at the exchange of knowledge and experience between regions by promoting mobility at different levels:
Undergraduate
Graduate
Doctoral candidates
Academic staff
Postdocs
Administrative staff
The ICon Programme intends to facilitate mobility between the participating regions and institutions to enhance academic and research collaboration and to develop intercultural competences of living and studying in the foreign environment.
The SGroup provides access to its member universities and its partners outside Europe. Candidates for an academic exchange programme will have to seek external funding to sustain their stay abroad. An updated list of funding sources will be available on the ICon portal.
In practice, staff members and students matriculated at partner institutions can submit their applications through the ICon portal. Candidates will be evaluated and selected by a host institution. The mobility is available in both directions from overseas universities from a given region of collaboration to Europe and the reverse.
In addition to the ICT state-of-the-art mobility application, the ICon portal will foster bilateral collaboration between participating institution through facilitating establishing co-operation and learning agreements.
A wide range of study offers combined with flexible duration of mobilities addressed to undergraduate and graduate students, doctoral candidates as well as academic and administrative staff make the ICon an excellent chance to find a reliable partner institutions, to have a study period recognised, and to obtain assistance through a single contact point serving as a gateway to both European and overseas partner universities.
Website: http://www.iconmobility.eu