---
ERMIT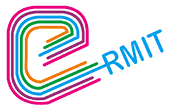 ERMIT "Entreprenariat, Ressources, Management, Innovation et Technologies" is part of an "inclusive and innovative" Africa. It is an initiative of 16 public universities within the five regions of the continent. In accordance with the objectives of Intra-ACP program ERMIT focuses on societal innovations.
The African Higher Education faces unemployment of graduates and African universities must mobilize to inoculate young people the desire to create business for self-employment. ERMIT, as part of the curriculum and professional mobility of teachers and students of Master, Engineer and PhD level in engineering, governance and social sciences, is part of a new approach that frontally address this endemic problem.
ERMIT unites its partners around the creation of tools to support the development of SMEs. It offers, from a TECHNIPEDIA electronic platform (www.technipedia.com) to train students on advanced technologies so that they produce, on the occasion of their research projects, the basic building blocks whose juxtaposition rational will fundamentally improve the platform. It is not only to enable students through structured mobility to acquire new knowledge, but also to get them to translate the knowledge acquired skills that will be directly implemented around the platform.
The pedagogical approach: ERMIT aims to:
Strengthen the knowledge and skills necessary to enable students to contribute, each in what it concerns, to the building of the new platform by using a multidisciplinary approach: computer, mathematical engineering, industrial economics, communication.
Strengthen the skills of graduates to translate theoretical knowledge development, through an applied research project.
Strengthen institutional capacity for business creation through the use of TECHNIPEDIA.
ERMIT also offers networking to design and build:
A joint teaching module on entrepreneurship
A methodology for disseminating TECHNIPEDIA
A working e-Coaching for piloting projects to be developed
A working method to define projects and co-supervised.
Website: http://www.ermit-acp.org