AFMIGEQ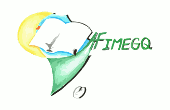 The project AFIMEGQ "Africa For Innovation, Mobility, Exchange, Globalization and Quality" is a mobility project with an innovative approach to higher education and in line with the strategy of the African Union and the European Union.
This project focuses on training and research, involving the five regions of Africa, 10 partner universities and 10 associate members from 13 African countries covering four working languages (Arabic, French, English and Portuguese) and six European countries (EU).
AFIMEGQ takes its name from the Pidgin language in West to Central Africa, which literally means "I can do it."
The project aims to exchange students and scientists in various scientific fields using a multidisciplinary approach between the concepts "live well (activities related to development) and live long (emerging concept of One Health)." This approach allows partners to integrate effectively the four thematic areas of this call for proposals.
Starting from the fields of intersection between the molecular biosciences, material science, information science, digital science and traditional disciplines such as biology, chemistry and physics, the idea to work on two Technopoles emerges: the "Technopole on the health of the Environment, Animal, Man (TEAM)" promoting the concept of " - One Health" and the "Technopole on Information, Material and Energy Sciences (TIMES)" as a base for sustainable development. In this way the higher education institutions (HEIs)will quickly understand that approaches to development need to be multidisciplinary, cross cutting and holistic. In the meantime, the collaboration and co-supervision of students must be able to unite the once widely separated institutions and lead them to achieve common goals.
AFIMEGQ aims to contribute to human resource development and international cooperation capacity of higher education institutions (HEIs) by highlighting a mobility of 135 people (students, academic and administrative staff) that will impact in mutual enrichment of societies by developing international experience and qualified women and men.
Website: http://www.afimegq.org